Story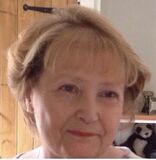 ".....I've been painting and drawing all of my life....and hope to inspire others to see the beauty and magic in the Natural World...with the help of my paints and brushes...."
I've been influenced by the natural world from when I was a little girl, living close to Cotswold countryside, and later the Cornish coast.
My favourite things has always been watching the sea and taking a walk in the countryside.
If the weather is kind, I'll often take photographs and find time for a quick pencil sketch, to go with my notes of the colours and ideas to take back to my cottage studio.
Over time, I have developed my own distinctive style of combining the highly detailed with the gentle layered washes of watercolour.
Before I start a painting, I always plan a design in my head, then using my pencils, draw it out on my paper, until I'm happy, and have a perfect composition to start painting.
Watercolours are my passion, although I've worked in many other mediums, such as pastels and coloured pencils....it's watercolours that's my first love.
It's the way the water flows within the pigments, it evolves through subsequent layers of colour, as I correct or embellish.
I love to embellish, it gives depth and highlights to my work, especially when using gold and silver leaf and pigments.....it's a magical waiting game... but so worth the wait.
You can happily keep up to date with my work...by visiting my Instagram page.....just click on the link below.
Carole Ann is a traditionally trained fine artist, designer and floral illustrator
She's been an "Artist in Residence" taking workshops and demonstrations for some leading art manufacturers in the U.K
Exhibiting for Nature & Wildlife Conservation with...
Marwell International Wildlife Art Society MIWAS
The Wildlife Art Society International TWASI
Nature in Art Twigworth Gloucestershire
Southern Nature Art Exhibitions
Selling privately and throughout the United Kingdom, France, Spain, USA and China.